In this section, you'll learn more about the project, people, and organization that supported the creation of this portal. For instructions on how to use this portal to find the resources you need, go to the page on How to Use This Portal.
About the Portal
CERTAIN Patient Advisory Network's INSPIRE Research Portal is an online library of resources designed for patients and researchers partnering on patient-centered outcomes research (PCOR), healthcare studies that actively engage patients in the research process from start to finish. The purpose is to provide easy access to existing tools and resources for this research community. The portal includes resources for both patients and researchers as well as those specific to each group.
All suggested resources are reviewed by our team before they are posted. Review criteria for submitted resources include:
Relevance to the topic of supporting patient-researcher partnerships
Credibility of organization developing or hosting the resource
Recentness of resource development
Availability of resource (free, publicly available resources will receive priority for posting at this time)
Please note that most resource links on this portal will take you to information on external websites. Allthough we thoroughly review each resource before posting, the CERTAIN Patient Advisory Network is not responsible for the content of these websites.
Development of this portal was informed by a community of patients, caregivers, clinicians, and researchers as part of our Initiative to Support Patient Involvement in Research (INSPIRE), a project of the CERTAIN Patient Advisory Network. Download the full report with interview results.
About INSPIRE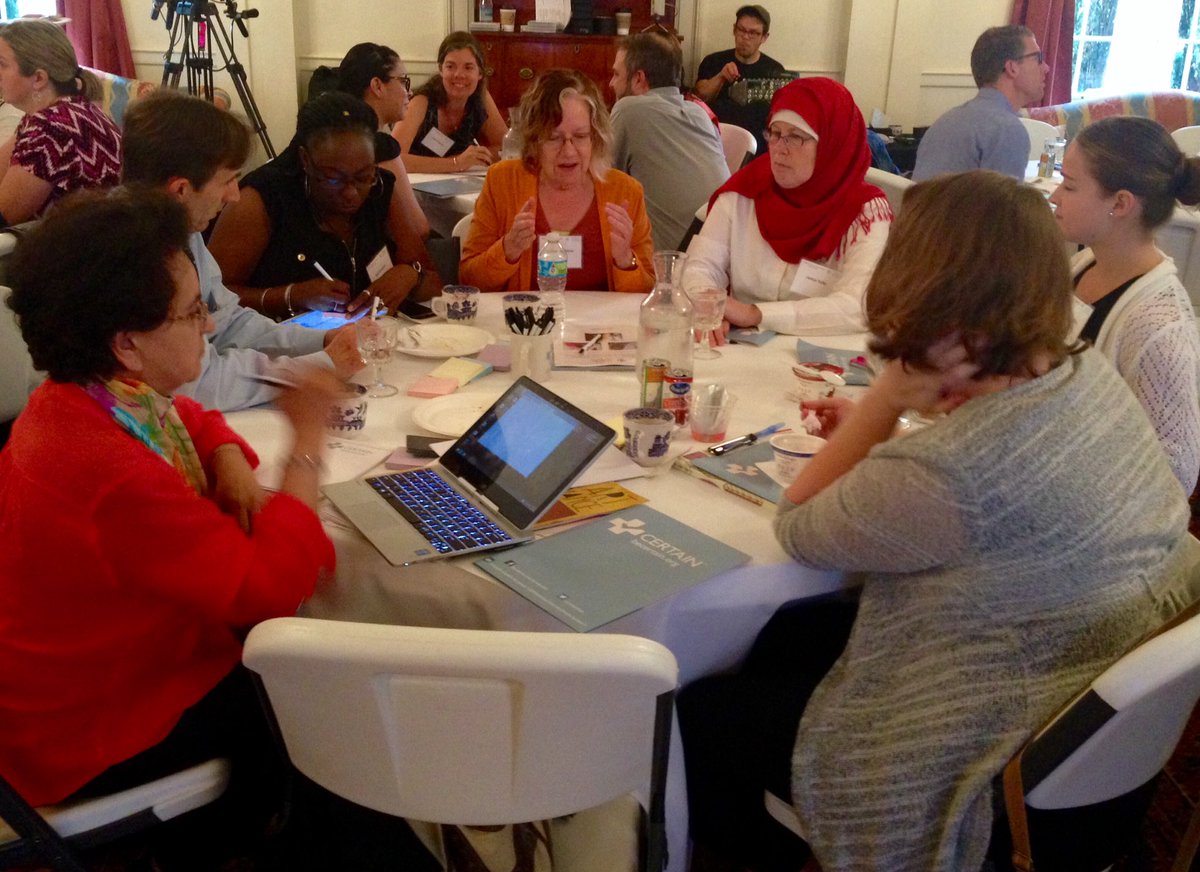 Patients and caregivers are gaining momentum as powerful new resources in efforts to improve the healthcare system. They are increasingly becoming active partners not only in their own care, but also in planning and guiding research.
Being a research partner goes beyond being the subject of a trial. Rather, it means helping to guide researchers in what questions should be studied and ensuring that studies focus on the outcomes important to patients. The goal of these patient-researcher partnerships is to create high quality research that is accessible to people making healthcare decisions.  
CERTAIN's Initiative to Support Patient Involvement in Research (INSPIRE) project was funded by the Patient-Centered Outcomes Research Institute to facilitate training, support and networking for these types of collaborative studies, called patient-centered outcomes research (PCOR). This 4-phase project gathered information on the experiences and needs of patients and researchers actively partnering on research projects across the Pacific Northwest region of the United States. This information was then used to develop tools such as this portal as well as resources and best practices to support future successful collaborative efforts.
INSPIRE Steering Committee
INSPIRE was led by a steering committee of patients, clinicians and researchers representing diverse experiences with patient-researcher collaborations in healthcare research.

Danielle Lavallee is a Research Assistant Professor focusing on patient-centered outcomes research at the University of Washington Department of Surgery. Her work focuses on developing new processes for collecting and reporting patient-reported data to support clinical and patient decision-making. Danielle is also the lead of the CERTAIN Patient Advisory Network to facilitate patient involvement as partners in research.

John Gore is an Assistant Professor of Urology at the University of Washington and Affiliate Investigator at the Fred Hutchinson Cancer Research Center. He oversees a research program that works to develop patient-centered resources for urologic cancer care.

Sarah Lawrence is a Senior Project Manager for Stakeholder Engagement at the Surgical Outcomes Research Center at the University of Washington. She serves as project manager for the INSPIRE initiative and leads multiple other projects with a focus on engaging patients in research.

Johanna Lindsay is Vice President of Programs at the Arthritis Foundation Great West Region. She has worked to improve lives of people with arthritis and related conditions for over a decade. Her experience includes disseminating evidence-based programs via community partners, developing and implementing patient education and professional education programming, health communications work, and partnership-building efforts.

Shannon Marsh left her profession as an attorney in 2003 to work as a Community Outreach Coordinator for the Fred Hutchinson Cancer Research Center's Ovarian Specialized Program of Research Excellence (SPORE). Motivated by a strong family history of cancer, her role was officially "to bridge the gap between research and the community" by acting as a liaison between researchers/physicians and patients. She is currently a Regulatory Affairs Associate at Fred Hutchinson Cancer Research Center.

Anna Shaffer is a Public Information and Stakeholder Engagement Specialist for the Surgical Outcomes Research Center at the University of Washington. She handles communications for the INSPIRE initiative as well as several other projects with a focus on patient-centered outcomes research.

Karen Wernli is a cancer epidemiologist and health services researcher and is currently an Assistant Investigator at Group Health Research Institute. Her engagement of patients in research has been highlighted by the Wall Street Journal as well as invited presentations at Stanford Medicine X and the first annual PCORI meeting. She currently leads projects in breast health education for women at increased risk of breast cancer and evaluating end of life health care utilization in adolescent and young adult cancer patients.
About the CERTAIN Patient Advisory Network
CERTAIN's Patient Advisory Network brings together patients, caregivers, and family members who are interested in helping doctors and scientists make research better and more useful to patients. Patient Advisors partner with researchers to provide the patient perspective to inform and improve research being done.